Click to Download Your Free Heritage Pickling and Culturing e-Book Now!
Instant Download, NO Registration Required!
Businesses You Can Start for Less than $50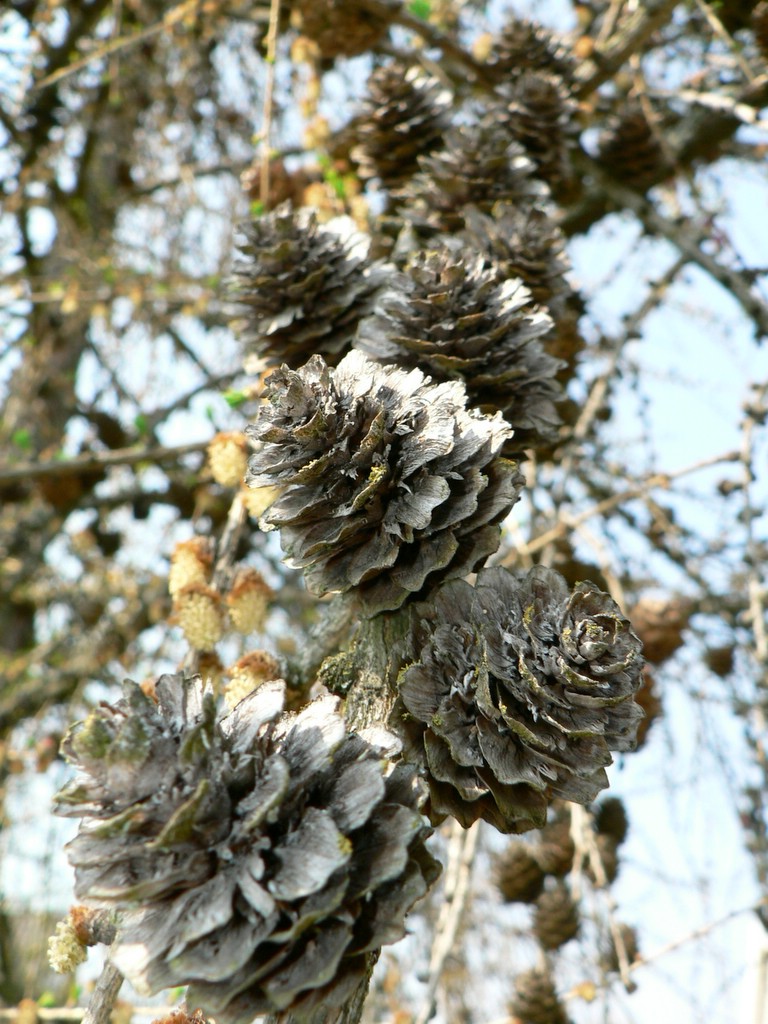 Not once will you ever see me recommend buying one of those online systems that promises that you'll make thousands each month. That is because packaged business "systems" simply do not work. What DOES work, is good old fashioned products or services. New twists on old ideas work fine, but the heart of it all is WORK. The less money you put in, the more WORK you have to put in.
Now that we got that out of the way, yes, there are things you can do for less than $50. But you are going to have to rely more on things you have on hand, recycled and repurposed items, and items scrounged at yard sales and swap meets, smart balancing of resources, and gaining the creative edge.
The following business options may not be terribly original. What is original is the way that you get started on a frugal budget. Not by investing hundreds or thousands in equipment and inventory, but by buying only what you need to get started, using workarounds and imperfect methods to get going. Once you get some cash coming in you can make things better.
Before I outline some of the options, I need to say that there are some concepts that make it work, or not work, which have to accompany the product.
Smart spending. Don't spend on anything that won't increase your profits. A piece of equipment that makes things faster or more convenient for you than an old tin can and wooden spoon isn't going to increase your profits. It will just cost you before you can afford it.
Do the Math. If you have to buy small amounts to start, you are going to pay more for supplies, ingredients, and resale items. Make sure you can charge enough to actually make a profit at the prices you'll have to pay to start. If you can't, then you'll have to save up a bit longer to get to the point of buying larger bulk. Taking a lower profit to start is fine. Getting in the hole is not!
Turning Disadvantage to Advantage. Find the positive side to the imperfections. For example, if you use PayPal because you can't afford another merchant account, then present that to your customers as a security advantage: "We use PayPal for your security. We never see your sensitive financial information, and you are protected by Buyer Protection." This is perfectly true – you are just helping the customer focus on the advantage instead of the disadvantage.  If something looks handmade, make handmade the selling point. If you can't provide automation of everything in the order process, be personally accessible instead.
Don't enter a saturated market with the same old thing unless you have a really advantageous twist on it.
Expect to work hard, and get your ducks in a row before you make a dime, and expect to be discouraged and feel like giving up at least a few times. That's just business.
You'll need a printer to print your own business cards, and you'll need some kind of web presence. You'll have to get yourself known, and learn how to do that without annoying the socks off of everybody by shoving it in their face. These are things you can do, and learn.
Don't expect to do it all on your computer. Especially if you have a physical product. Expect to get out and shake hands, show up at farmer's markets or business showcases. Expect to have to BE THERE a lot.
Keep the recession in mind. People will still spend on small indulgences, practical necessities, sustainability and preparedness supplies, items to start or increase business income, frugality items (things to help them save money), and eco-conscious items (especially frugal ones).  It probably isn't the time to launch a new line of luxury teddy bears.
The cheapest way to start a new product line or business is to piggy back it onto something else you are already doing. Hobbies, or existing product lines. You've already got supplies and materials.
Avoid baby items, food preparation, herbal or cosmetic items, and other items with a high regulatory burden. They are prohibitively costly for budget startups.
Don't invest in a lot of inventory of supplies or resale items until you are certain they will sell. Keep your initial investment low, make a sample of several items and take pictures, then order or make on demand. Work out a way to get them out quickly after the customer orders. Make sure and tell them that the item is supplied on demand, and that there is an extra week of waiting for that. Accumulate inventory little by little according to highest demand.
Ok, so what kind of product or service can you do for less than $50? A surprising number of things, especially if you already have a bit of software on hand, such as Photo Editing software.
Candles… but wait! What did I just say about entering a saturated market? True, it is. But it is a popular enough one that candles often sell because of WHERE they are, as much as who is selling them. There is also still room for creative ideas – shaped tea lights, creative molded scented candles, painted candles, and other awesome and wondrous creations. You can get 5 lbs of wax for about $25. The shipping is gonna cost you more than half of the price, so don't compare prices without comparing shipping! You can also go to yard sales and get used candles for a quarter apiece, and recycle the wax. Be careful about scents if you do that! You won't be able to know what kind of wax they are made from either, which may or may not be important. Scent and dye cost about $5 to get in the door for each. Wicking will cost you another couple of bucks. You can use a clean tin can and pot of water for a double boiler, and an old wooden spoon. There are all kinds of creative molding ideas online, or you can use recycled glass jars, obtained from yard sales, second hand shops, or scrounged up around your house.
Other things with wax. Pinecone firestarters, furniture polish, emergency heat, dyed arts and crafts that use wax to prevent certain areas from being dyed. Google any of these things and you can find ways to make them.
Fabric, yarn, and thread crafts. These can be sold on a custom order basis, or made and put onto a mall like Etsy. eBay probably is not the best venue for hand-made items, they tend to sell for pennies on the dollar, and you usually barely make the cost of materials. You can often find usable fabrics through second hand stores and at yard sales. Don't overlook sheets and curtains as potential fabrics that can be obtained cheap. Patterns can be found free online, and equipment is often cheap through yard sales, estate sales, and second hand shops, or eBay.
Pinecone Bird feeders and ornaments, or other types of hanging objects. Again, Google them, you'll find ideas. Natural items seem to sell really well right now.
Fold Up Solar Ovens. Can be made from recycled cardboard, you only pay for glue and foil. Do a quality job, and you can sell them for about $8-10. Make some nice instruction sheets to go with them. They sell great at gun shows. This is an eco-conscious product, a preparedness product, and an outdoors camping and hiking product.
Self-Publish. If you can do the writing, editing, and typography (making the layout look nice) yourself, and if you can create a reasonable cover design, you can self-publish through a Print On Demand company with no financial investment other than the cost of a book proof. If you are e-publishing, it won't even cost you that. You'll have to get out and hawk the book – it won't sell itself. But you'd have to do that with anything else too! How-to books, novels, specialty cookbooks, all kinds of options here.
Rabbits. Assuming you can build a cage from materials on hand or salvaged items (our first cages were built from recycled chicken wire, refrigerator shelves for the bottoms, and some OSB and 2X4s that we had on hand, much of it salvaged). You can purchase meat rabbits for about $10 each. A buck and a doe will do to start – be aware though, that you do need a cage for each of them. Rabbit feed is about $15, for 50 lbs. Rabbits can also eat a lot of leftover and scrap fresh veggies, grass, clover, and many kinds of weeds. They are eaters of greens, just introduce new foods slowly, and you can feed them from mostly fresh foods in the spring, summer, and fall. Grass is important – if you give them grass you won't need much hay (make hay available to them at all times during the winter, and as nesting material). You'll have to keep them for a few months before they are old enough to breed, so feeding is a major issue (meat rabbits are sold at about 9-12 weeks, and they are not ready to breed until around 5-8 months). A single bag of feed can last anywhere between a month and a half, and four months, depending on how much else you are feeding them. Options for selling them depends on the breed, and what you are selling them for. If you are raising meat rabbits to sell, reducing the cost of feeding them is important, and ample home crops can really make that affordable. Other breeds may be more lucrative, but you'll need breeding stock – which is more expensive for other breeds, and you'll have to breed them more carefully. New Zealand and Californians are two of the most affordable startup stock. We recommend Californians. They seem more hardy, and have a distinctive hefty muscling structure and lighter bones that is dominant in most crosses (meaning that you'll get those advantages even if you breed a Californian to a mutt).
Wood Pallet Furniture. Again, plenty of designs online, and pallets are often available on Craigslist to come and pick up. The wood is usable most of the time. It can be used weathered, or sanded down (lightly to show grain or heavily to pretty it up). If you already have tools on hand, you'll just need nails or screws. Be creative about your design, to come up with simple ways to make things that sell well. Simple things often sell better than difficult ones, because the price is more affordable. There's a place for complex items selling for hundreds or thousands of dollars, but to start, keep it simple, and make quick things that sell fast so you can get cash flow going. Campy looking things and rustic items really go over well with Pallet items, but there are also some amazing things made with pallet lumber cleaned up, sanded, finished and polished and looking spanking new. Pallets can be made into trendy urban farm items also – chicken coops, beehives, hutches, planter boxes, raised beds, fencing, feeders, and more.
Creative Plantings. Either as a service, or as ready to go planters. Again, you use recycled items and cheap items found at yard sales and second hand shops. Pallet Planters, gutter planters (made from leftover gutters), creative pots and containers – old shoes, anything that can be hung with plants stuck in them. Vertical gardens especially are very popular right now, and if you can supply cute and original items with a hanger on the back and a plant already in them and thriving, people will buy them locally. You'll have to get out to Farmer's markets, and talk to local stores that might carry them. If you start the seeds yourself, you are only in for the cost of the seeds and potting mix ($15 should do it if you are frugal). If you have a flair for it, you can probably find things around your house to get started, but failing that, go out yard saling with a $5 bill in your pocket, with a goal of coming home with some amazing stuff. Old boots still make charming planters…
Green crops from the farm. Ok, so what if you have nothing more than a house or apartment in town? There is a creative market for a few items that you can grow in that environment. Wheatgrass, microgreens, sprouts, potted herbs, and other crops may be grown in very small spaces. The key to this one is two things: Selling at Farmer's Markets is one option. A Route is another – build up a clientele to whom you make regular deliveries. This will work best if it is a natural outgrowth of sales at a Farmer's Market. Ask each purchaser "Would you like to have this delivered to you on a regular basis?" Or make a brochure and hand it around, make it available when you sell your homegrown items. Any of these items can be started with little more than trays (or a homemade sprouter), potting soil for microgreens or wheatgrass, and some zip baggies to package microgreens or sprouts. Wheatgrass sells in the tray. A 6X6″ tray sells for around $4 in the grocery stores. There's room for competition there!
Ideas are a dime a dozen, there are SO many things you can do that can be started cheaply. You may wonder why I'm pushing real products, instead of internet stuff. Experience. My most successful clients in more than a dozen years of working with small online businesses, were the ones with a real product or service. They didn't have AdSense websites (though I had a few winners there back in the day when they paid more than a penny a click), they didn't sell "reports", they didn't sell Internet Marketing garbage, and while a few (myself included) made a few dollars on the side through affiliate marketing, not one ever made a fortune at it, or even a living at it.
These hard working people were consultants, graphic designers, coaches, gift retailers, personal care manufacturers, musicians and artists. People with real skills, real products and services. Unique things that lasted.
Statistically, this is the most successful type of business to start. Direct Sales and MLM have a success rate that hovers right around 1%, and that is for the "good" ones! Standard product sales or service businesses have a success rate of 50% or better (as measured by how many are still in business after 5 years, which is not always an accurate measurement of success). By smart planning, and consistent follow through, you can increase those odds significantly.
Research it out, do the math, and write up a specific task list to get going. None of it is easy. But some things really do work!
Our company is now offering Cottage Industry Consulting, and can help you develop a business plan on a budget.
One Response to Businesses You Can Start for Less than $50