Click to Download Your Free Heritage Pickling and Culturing e-Book Now!
Instant Download, NO Registration Required!
10 Unusual Businesses to Start for Under $100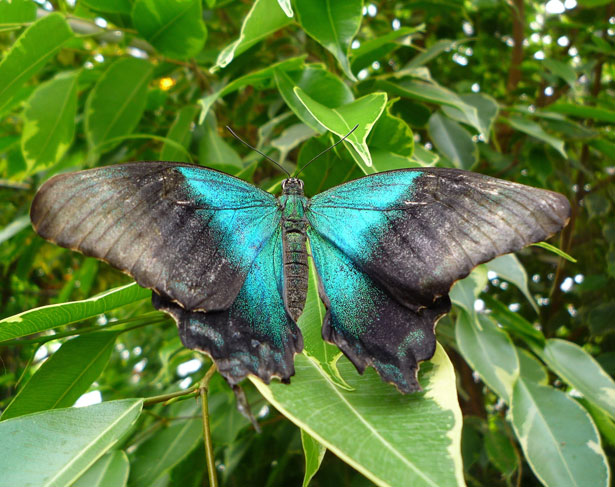 I've been researching business startup concepts and options, and working with business startups for more than 12 years. And just when I think I've seen it all, something else pops into view, and shows me that there is a market for things you'd never think there as a market for! So I'll share some of those things with you.
No, I'm not going to hand you some stupid business system. If you want one of those, what you really want is to get scammed. I've got something better in mind. But it assumes that you have some drive, creativity, and the ability to get online and research how to do things, and then SIMPLIFY the instructions on how to do things.
These overviews do not include things like business license, ink and paper for printing your business cards, or the cost of having someone else build a website for you. I'm going to assume that if you are really on a shoestring budget, that you are going to have to do those things yourself, and use existing supplies – and I'm going to assume you do have some simple tools and a few things lurking around that you can repurpose – most people do.
Most of these are probably things you've never thought of… and a few are probably things you've heard of, but have not thought about in the way that really works for a shoestring startup.
Butterflies and Moths. Yup. there's a market for butterflies and moths. There are increasing regulations about importing them, and shipping them across state lines if they are alive, but it is still a fairly easy proposition. You can get cocoons, or eggs. You can even capture live specimens and start that way, as long as you make sure it is legal where you are capturing them. You can raise them in containers – plastic storage containers or glass jars – indoors, or in remay sleeves on trees out of doors. Products range from eggs and cocoons, to instructions, to supplies, to mounted specimens, or crafts made with specimens.
Snails. Now, personally, I find snails to be rather repugnant. Like slugs, only in a cuter box. Still not my thing, and I can't imagine actually eating one! Nonetheless, snails are a booming business in many cities, and there is usually insufficient local supply to meet the need. With snails, you MUST think local – and you have to buy or gather starter snails that are known edible, and that are legal in your area. Forget shipping them across state lines – there's a huge regulatory burden. But growing them and delivering them locally is pretty simple, and it does not take much to get started – initial containment and starter stock is fairly inexpensive. Really, all you need are two snails in the right mood… they can be very prolific!
Mushrooms. Not THAT kind of mushrooms! Gourmet, edible, medicinal. THOSE mushrooms! Nothing illegal, doing illegal things in your business is never a good idea! So… what kinds of mushrooms? Do some research. See which ones are selling for good prices. You can get started with a few bins, some compost, (alternately, use a kit), and a spot where you can keep temperatures within a warm or cool range. Growing mushrooms is not actually as complicated as it sounds, a sterile environment is not even needed, if you are just smart about keeping things tidy. Just don't expect to make a fortune growing Shiitake or Portobello mushrooms! The markets are saturated, don't bother. Grow something that has a solid demand, but which is underproduced, and you'll do much better. You can sell fresh mushrooms (farmer's markets, or shipped), dried mushrooms, gourmet mushroom products, pickled mushrooms, mushroom grow-kits, mushroom spawn, mushroom growing instructions, etc.
Food Molds. Oh, NOT the fuzzy kind… the SHAPED kind. Like people use for chocolate, or marzipan. This takes some talent… Buy a block of paraffin. Carve a 3-D design in it. Something that would look good as a cookie, a chocolate, or a cake decoration. Buy some food grade silicone mold putty. Use that to create the mold. Sell the molds. Make more. Costs about $10 for enough paraffin (or other carvable wax) to make 6-10 mold designs. Costs about $40 for a mold maker's starter kit, or about $15 for enough putty to make 20-30 molds of about 1″x2″x1/2″ in size. Larger molds, fewer of them, but higher price. Look at what people WANT to shape things like, that you can't buy at Wal-Mart (seriously, go into the party and bridal area, where they keep the cake decorating stuff – if you can buy the molds in a plastic sheet of a dozen molds, don't bother!). Do unique and trendy stuff. If you have a flair for carving, and a flair for style, this can be very lucrative.
eBaying Junk. Ok, not junk, precisely, but garage sale and salvage items. You have to have a bit of talent for knowing what people really want here, but I've seen this work for many people. I've seen a LOT of people FAIL with eBay also. Because they don't understand that eBay is a BUYER'S market for common things, and a SELLER'S market for rare and desirable things. Your first step is to search on eBay, in the Completed Auctions (under Advanced Search), to see what the things you'd be interested in selling, are actually selling for! A lot of them aren't going to be selling at all – dozens of auctions, no buyers. Scratch those items. Look for the ones that EVERY listing sells, for a price from which you know you can profit. Go with your interests – you'll keep the information in your head better that you need to keep there. Then go salvaging and yard saling, and digging through the second hand shops, for stuff that is underpriced, and salable. The potentials are really good IF you can find a type of product that you have access to, which sells well. What NEVER works with eBay, is those "drop ship companies" that tell you that you can sell their overpriced oh-so-common product, which you will pay more for than you'd pay for something better at Wal-Mart, and which no customer in their right mind is going to pay you a reasonable mark-up to take off your hands. That never works. eBay depends upon uniqueness, and desirability. If you can get that, you'll have a moneymaker on your hands.
Hatching Eggs. Ok, so the startup cost for this is debatable – depends on how you get the chickens, and whether you already have containment for them or materials to build containment. But you may have enough resources to be able to do this. If you already have chickens, you can generally just add a good rooster – hatching eggs are far more lucrative than eggs for eating. You can sell edible eggs for around $2-3 per dozen, depending on quality. Hatching eggs go for $1-2 EACH. Heck, they even sell for $1 apiece on eBay! You just need to make sure that you either have breeds segregated so they do not cross-breed, or list them as crossbred chickens. Keep good chickens also, and get the marginal ones out of the breeding pool so you can say with assurance that you are selling good quality stock. If you are planning on getting chickens with the hope for earning a little cash on the side, it is worth knowing that hatching eggs sell for more.
Meal Planning. There are a number of ways to do this. Weekly menus and shopping lists, or "Prepare Ahead" Recipe and instruction booklets. For Prepare Ahead meals, a recipe book, in PDF downloadable form, for a specific number of meals which can be prepared ahead, and frozen for on-demand quick-fix the following week. Combine ingredient prep – for example, if four of six meals take sauteed onions, combine all into a single chop and cook operation. Shopping lists are also a matter of combining things. An Excel spreadsheet makes a nice way to track the shopping, and estimate costs – you can create a self-calculating spreadsheet, with places to put in the number of items, the average cost of the item, which calculates the total for that item, and then adds up the total for all items. Take pictures of the prepared food (in the freezer containers, and again fully cooked and on the plate), write down all the recipes and combination preparation instructions, the shopping list, and average prep time. If you can keep the prep time to half a day or less, and the meals tasty, healthy, and not too costly, people will be interested. Works best to target a special needs segment – people most likely to do this are those who cannot eat supermarket prepared foods. For weekly menus, meal prep times of 30 minutes or less sell best.
Auto Detailing. No need for a brick and mortar shop. Operate a mobile business – carry your vacuum cleaner, rags and polish with you, and make house and office calls. Busy people love it when the service comes to them. Now, auto-detailing is one of those things that attracts a lot of fly-by-nighters who think it is an easy way to make a buck. It isn't. You have to do a good job and go the extra mile to keep paying people coming back (or asking you to come back!). So learn to do a good job, and KEEP doing a good job.  At $100 a pop, the potentials are good for a great income.
Oddball Themed Online Store. There are tons of oddball and quirky things that you can assemble together in an online store. Look through eBay again. Only this time, look for what ISN'T selling well on eBay, but which WOULD sell if you had a bunch of items of that same kind together. You aren't looking for really common stuff. You're looking for stuff that a LOT of people have extra laying around, but which a lot of OTHER people really don't think to go to eBay to get, or don't know what it might be called on eBay. Your store can become the place to find it all. This will work best if there aren't a ton of other stores specializing in the niche you discover.
Printable Posters. This is one I'd have NEVER thought would sell, but it does. Pictures, borders, nice fonts, and motivational or humorous quotes, in PDF format for self-printing. Remember when you make these that most printers have a 1/2″ margin that won't get printed around the edge. Also, the key to reading text over a photo is contrast – bold text often reads better, and putting a drop shadow behind white text, or a glow behind black text can make it stand out and improve readability when you have an image with a lot of distraction behind the text. Also, putting the text in a box, or with an opacity layer behind it can look classy and make the text readable. Elegant embellishments are easy to do using decoration fonts. Images for this kind of thing can be purchased through places like Big Stock Photo, or through clipart or photo collections from Dover Books. There are other places that sell licensed images also. You'll need a photo editing program, like PhotoShop Elements, and you'll need to make sure you use high resolution images (look it up if you don't know what it means). Holiday quotes, seasonal thoughts, learning tools, classic political quotes, or scriptures. Watch what trends on FaceBook, and sell things with a similar mood. Make it look good enough that people want to pay for it. Sell with instant download for $1-2 each.
If you start a shoestring business, you'll expect the first revenue that you get to go back into the business, and the next dribbles to put a hefty percentage of the profit back into the business, for quite a while. But all of these options allow you to start on a shoestring, and get to the point of profit much sooner than you would if you went into debt to start up.
No business is FAST to start, but with these ideas, you can be profiting within months instead of years, and possibly even sooner than that. Go out there and look for the unusual, and think about how you can simplify it enough to get in the door for under $100. You'll be surprised at what is possible.
UPDATE: Our book Starting a Mushroom Growing Business on a Shoestring is now available from Amazon for Kindle, and in PDF format through our Firelight Heritage Farm Books website.
Our company is now offering Cottage Industry Consulting and can help you develop a plan for a successful business on a shoestring.
3 Responses to 10 Unusual Businesses to Start for Under $100