Click to Download Your Free Heritage Pickling and Culturing e-Book Now!
Instant Download, NO Registration Required!
Making Winter Farmer's Markets Work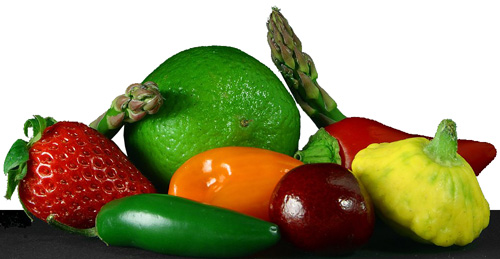 Many people experience a sense of let-down when the farmer's markets end in the fall, and look forward with anticipation to the rewewal of them in the spring. There are places where they run year-round, and it is possible to do so pretty much anywhere, if a few requirements are met.
In warm climates, the climate solves the problem itself. Outdoor markets are possible all year, crops produce all year, and the rest of the products and handmade goods that populate the markets keep right on coming. It is really the cold climates that present the challenges, but they really aren't complicated to solve.
You'll need an indoor venue if temperatures drop below about 50 degrees. In every city there is somewhere that can host a market weekly or monthly. It may increase vendor costs somewhat.
Local producers would need to get on board with producing more winter crops. This includes microgreens, winter stable crops (lettuce, spinach, arugula, and about 30 other crops can tolerate temperatures down to 15 degrees), and greenhouse crops.
Local producers can store and sell winter root cellar crops (cabbages, carrots, turnips, onions, garlic, potatoes, squash, apples, and other cold storage crops).
Local growers also have the option for dried and locally preserved crops (dried fruits and veggies, nuts, legumes, etc), and home canned vegetables, soups, chili, etc.
Farmer's markets are a haven for pickled goods, jams and jellies, locally produced sauces and condiments, and other preserved goodies. This is applicable year-round.
The usual baked goods are still salable, along with fresh baked pizza, ribs, etc.
There is scope for local handcrafters to use the markets for sale of a range of crafted items.
There is also scope for expansion of the winter markets into locally produced fibers, hides, farming by-products such as compost, corn stalks, leaf piles, and straw bales for holidays, and other items which can be locally produced but are typically stocked at big box stores and hardware stores.
Farmer's Markets may wish to allow home businesses, or farm gate or farmhouse businesses other than just farm raised. I have heard of a local flea market that was allowed in because he sold AND bought local second hand items at his booth, and offered appraisals. He often sat next to a watch repairman, and an antiques dealer who also bought and sold.
Winter Farmer's markets could easily provide a more versatile outlet for the sale of locally produced items in tune with the seasons of the year. It would allow local producers to take advantage of Holiday themes more readily, and to find productive options for continuing healthy sales through the winter.
Farmer's Markets are a little like Christmas. One of the reasons they have a sense of excitement in some areas is because the season is limited. But they also have a hard time succeeding with many people because they are not a predictable entity.
Shoppers are largely driven by habit. If it is their habit to go to the Farmer's Market once a week, they'll get what they can there, and then go to the other stores. When the Farmer's Market dries up for the year, they may or may not return to the weekly habit the next year. Keeping them alive through the winter, and keeping them fresh and vital through that time would add to the stability of it as a local shopping source, and help people to incorporate it into their habits more effectively.
People who CAN market through these venues all year exist in virtually every community that is large enough to support a Farmer's Market. Making it work all year would mean reaching out not just to growers, but to other producers, and encouraging seasonal production of whatever is possible in that area. It also means bringing back Winter Food Production, which has largely been lost in America.
If Americans are to make the move to more locally produced foods, in a way that lasts, Farmer's Markets are an essential part of that. They need to provide enough variety and enough stable production to assure every shopper who WANTS to buy local, that it is worth their time to make the effort to check the Farmer's Market every week. Those markets that are held only monthly need to be established and built up to a weekly event in order to really gain a lasting foothold.
Year-round operation is not only a tantalizing possibility, it is a practical necessity, and possesses the very real potential to benefit a range of producers within a community.
I have found ONE exception to the Year-round potential. That is in a tourist driven economy where seasonal customers WILL buy, and locals will NOT buy.
UPDATE: Mushrooms are a great year-round product. Our book Profitable Mushroom Products is now available on Amazon for Kindle, and in PDF format through our Firelight Heritage Farm Books website.